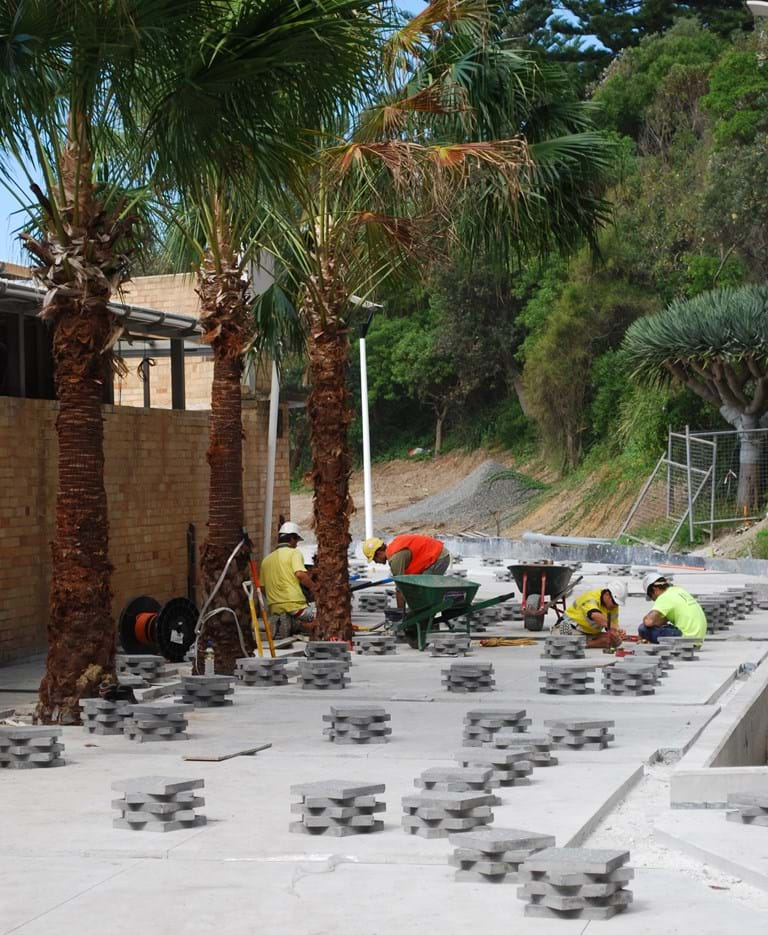 exceeding your expectations every step of the way ...
Granted, some of these companies do a reasonable job on a project basis, but yet it's just a task and then on to the next one. It's not their mission or their lifeblood to envision your landscape at its full potential, to increase the value of your property, or to develop a long-term relationship with you as a client. And although you may invest in a costly project, they may not be around the next time you call them, because their employees come and go, and many times, so do these types of businesses...
Craig's Coastal Landscaping Services Company is different ... and that's the single reason we have stood the test of time. We are in this business for the long haul, offering a full range of landscaping products and services to a client base that values quality work and professionalism.
Yes, we can work on projects too, we are uniquely prepared to do much more. We are experts in landscape design, construction and maintenance. We invest in the talent and the equipment to create and maintain landscapes that mirror the lifestyles and unique tastes of valued clients while adding distinction and value to their properties.
Our landscape designers and horticulturists integrate the natural beauty of plants, stone pavers, walls and water features. They use colour, texture and innovative designs to make your landscape an expression of your individuality and your good taste.
WE ARE COMMITTED ON A DAILY BASIS TO FULFILLING OUR MISSION:
'To enhance the beauty and value of every client's property, while exceeding their expectations, every step of the way'